Hey Guys!
So as you know my hair growth recently turned one year a month ago, and as a "celebration" I decided to get it straightened; BIG MISTAKE. When I say straightened I mean blow dried and flat ironed. I began to regret it when I was in the chair but still followed through, thinking what the hell. Well, now I know that I will NEVER be doing that again or at least I'll try finding someone different to do it.
After a week my ends started fraying and my roots were growing out but the middle was still straight. I also wasn't feeling it anymore and definitely missed my fro, so I decided it was time to get rid of this. Now, being that it was my first time doing this I thought that once I washed my hair it will be back to normal; WRONG. (Or is this the heat damage people talk about?) Anyway, I washed my hair once and it's still straight; it was also feeling pretty limp and lifeless. My hair used to be so thick so I was pretty disappointed.
Then I washed it again, it was a little better but you could still see some straight ends. Plus people kept asking me if I got in texturized which made me feel worse about my hair. I began to wonder if I really had to do another big chop to get my hair back. However, I really didn't want to give up a whole year's worth of growth. I jumped on YouTube to see what remedies I could find.
I first searched correcting heat damage on 4C hair then reverting from straight hair to natural hair. The one thing that most people seemed to be saying was DEEP CONDITION deep condition, deep condition and protein treatments. So that's what I did; I went out and got me a deep conditioning treatment.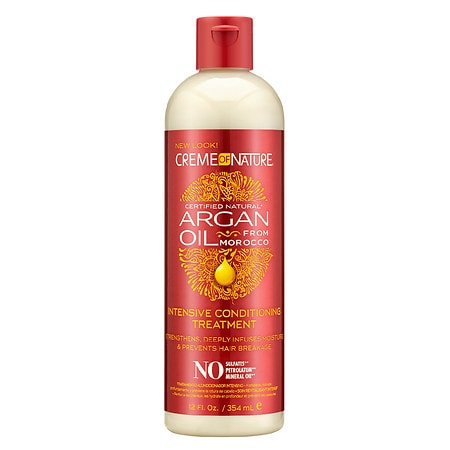 I started seeing some of my kink return but there was also some dead straight strands remaining. To be honest I got frustrated and started clipping off some of the straight ends.  The problem area only seemed to be the front as well. 
Since going through this process I've had one semi-good braid out…..This is 3 days after when I decided to add an elastic band and put it up in one.
I cannot wait for my hair to return, bigger, better, longer, stronger all of that good stuff. Until then my hair regimen will involves:
Deep conditioning weekly
Cowash
Protein treatment *this will be done over the weekend and I'm thinking of using natural products*
Twists or Braids as a protective style
NO HEAT
Using Olive Oil for my scalp and to moisturize
Leave in conditioner
Jojoba Oil to seal moisture
If you have any further recommendations on correcting heat damage please let me know below!
Healthy hair is the wave for 2018!!
P.S check out Chole-ana's hair challenge
Stay Tuned
XOXO