Can't believe it's been a month already, OMG!
So in July I decided I wanted to transition to my natural hair simply because I was tired of relaxing my hair frequently. Over the years my hair has changed from the very first time I relaxed it. There was heat damage, color damage and just overall DAMAGE; as a result I went through many different cuts trying to grow it back. However, I never really had the patience and kept cutting. Don't get me wrong I loved my haircuts but also missed my length.
Anyway, fast forward to December after I took out my cornrow braids I was undecided on a next hairstyle. I wanted to give my hair a break from the tension of braids so I said "hey why not try a twist out?" The only problem is, when I try twist-outs or perm/flexi rod sets they never come out right.
Therefore on Thursday 8th December I decided to go to the salon to get a twist-out of some sort. It was a unisex salon and because the next day was a holiday it was packed. Of course being me I had made no appointment and had an event to attend that same night. So there I was for 15 mins debating what to do…..I really wasn't prepared or ready to do a big chop (because the barber wasn't busy). Before you know it I was in the barber's chair getting my hair cut.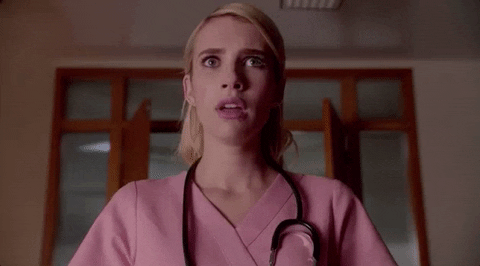 At this point I had to be a big girl and not shed any tears because the shop was crowded. I sat there quietly on my phone only peeking at some intervals to see what was going on. I had no idea how long my natural hair had grown to or no idea how I'd look after this. I was one of those girls who thought I needed my hair to be pretty so I always hated cutting *previously*.
When it was done I was in a slight state of shock tbh. I didn't even take any pictures. He washed and conditioned my hair then added some product and used a wizard sponge to give me a few curls. At the end, the spectators in the shop were all for it and so were my parents. I'm still in shock at this point.
After leaving the salon I made a snap alerting my contacts that I needed to be checked into a mental hospital, it was still so surreal what I had done. After I messaged one of my friends which is a guy, and well that just made me rethink my whole decision *he hated it*. On the plus side my parents kept boosting me up, but of course that's what they are there for. When I went home I got in the mirror and looked at it from all angles and decided that hey it actually wasn't bad. I put a smile on and realized I was still cute and didn't need anyone's approval of my cut.
However, as a pre-warning before going to the event I told my best friend about it just so she wouldn't be totally shocked when she saw me later. She was surprised but still never made me felt bad about it. The most annoying part came later at the event; everybody had their different reactions which was understandable, but then there were the wanna be assh*les that thought their opinions were wanted. As a I said before though I was happy so I wasn't letting any of it get to me.
The other annoying that has happened since then is EVERYONE wanting to touch my hair. NO. NO. NO. NO. Maybe if we were cool like that it would be fine, but otherwise NO.  Now I know how those natural hair bloggers feel about their fro, and mine isn't even at that stage yet.
Now that it's been a full month I've been loving it even more. I actually enjoy the wash days because of how simple it is #TWAStatus and I am actually seeing some growth Yay!!

As we can see shrinkage is my best friend, but when stretched the front is to the           middle of my eyebrow.
The main products I've been using are Cantu products and my holy grail the wizard sponge. If you have any suggestions of products or styles let me know, as well as natural hair bloggers. =)
Stay Tuned
xoxo