Heyyyy Guys!!
Last month I finally came to the decision to say bye bye to the creamy crack.
For those of you that don't know, "creamy crack" refers to the substance used to relax/straighten your hair. Growing up my natural hair was extremely hard to maintain, so my mom decided that for the beginning of high school I was going to get my hair straightened. This made it easier on her as I could now comb and be in control of my own hair.
The first time I relaxed my hair it was a just below my shoulders. I always had nice, thick hair even when relaxed; however, over the years that began to change. I was young and clueless and didn't care much about my hair. Hey it could go in a ponytail, and that was good enough for me. Now 11 years later it's a pixie cut, ponytail who? My pixie cut wasn't only a result from damage, but also a change.
A woman who cuts her hair is about to change her life.

– Coco Chanel
This wasn't my first hair cut as there has been (a lot of) damage from coloring, heat, and well simply not taking care of it. It's been 7 moths since I've had my cut and I just seemed to be relaxing my hair more frequently to maintain it. Well, I began feeling weird about that and on a whim decided I was ready to give up the chemicals. I was ready to see my NATURAL hair again.
Bye Bye Creamy Crack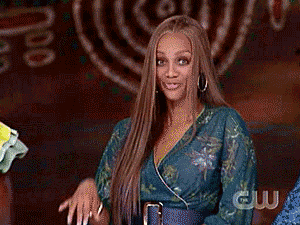 Okay, so now that I've made the decision, what next? How do I maintain what's left of my hair? How do I transition without a big chop? Well all my answers *so far* have been answered thanks to Instagram & Pinterest!
I knew for sure I didn't want to big chop so soon, because hey I got a big head and didn't think it'd be cute just yet.So I began searching for protective styles while transitioning. Everyone's go to and the one that seemed the easiest at maintaining were BRAIDS. What I love about braids are the numerous styles available. As my first style while transitioning I decided to do the regular plaits as opposed to any sort of twists because I needed these to last for the month.
I got my hair done by a Jamaican woman located in town, and I'm completely in love! However, the thing I dislike most about braids is the time it takes to get done along with the tightness/soreness which results after.
Okay, enough chatter here are a few snaps of my first protective style:
I can't wait to experiment with more styles, and to eventually see my new hair growth after taking these out.
Any natural hair bloggers I should check out? What about tips for transitioning? I'll be happy to hear! =)
I'll also continue to update about my journey.
Stay Tuned
xoxo